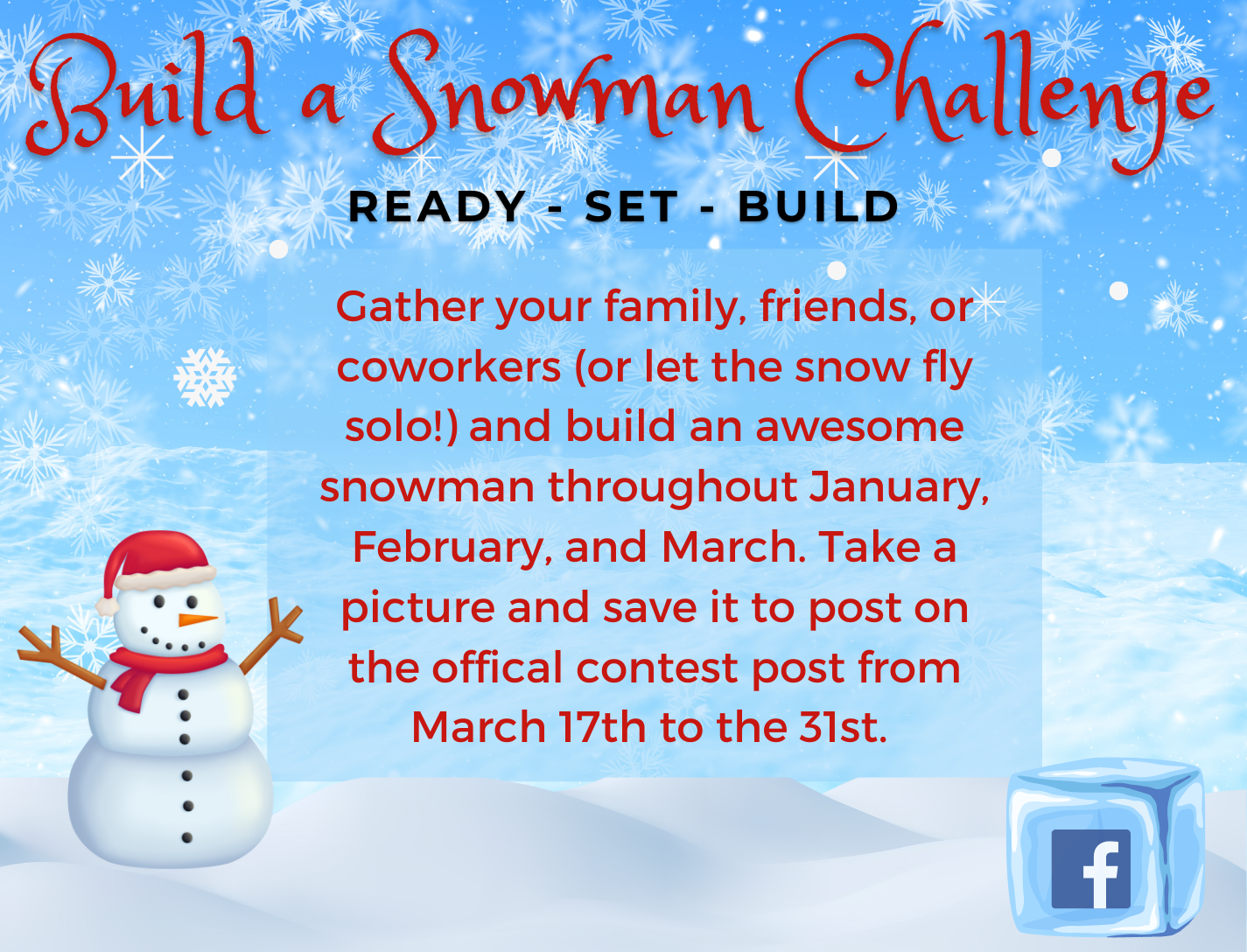 Mother Nature always turns the Laurel Highlands into a winter wonderland . . .
Let's make the most out of it!
The Mountain Laurel Chamber of Commerce invites you to build your best snowman (or snowwoman) and show it off to our local community in our BUILD A SNOWMAN CHALLENGE!
Gather your family, friends, or co-workers (or let the snow fly solo!) and build an awesome snowman throughout January, February, or March. Take a picture now but save it to post later on our Facebook Page for the official start on March 17th. The Challenge will take place on Facebook from March 17th to the 31st. Keep an eye out for the Facebook announcement!
Prizes and additional details coming soon.
Follow us on Facebook for more information.
Now get out there and enjoy the snow!