The MLCC Welcomes new member Gnagey Gas & Oil – Propane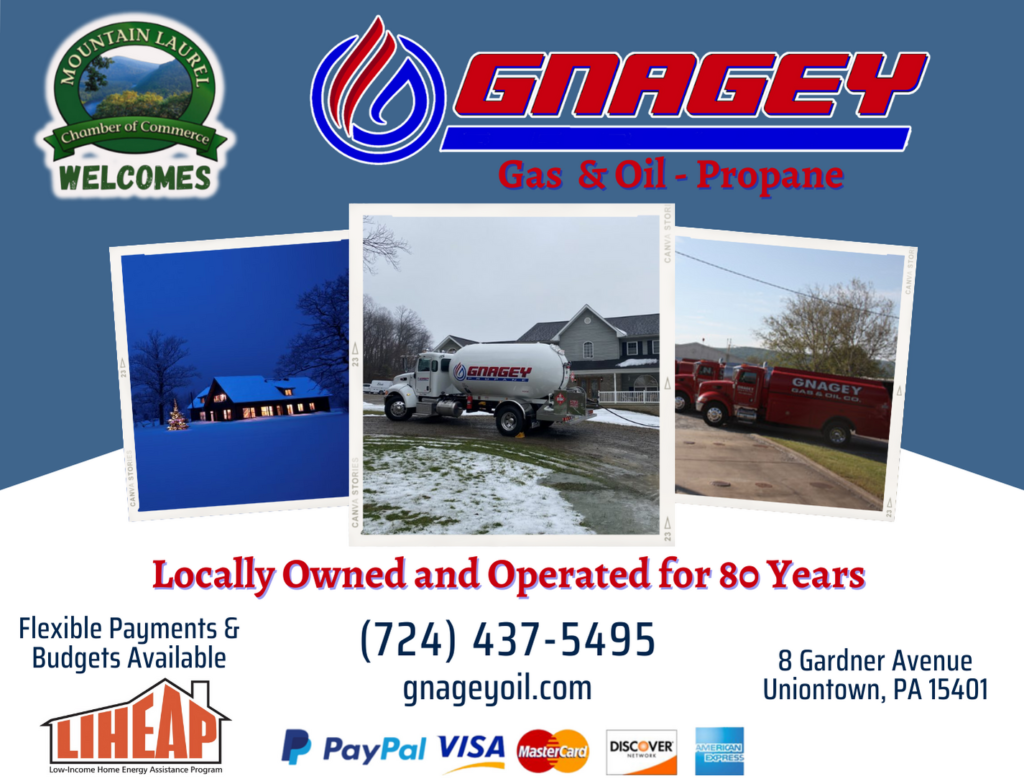 The MLCC Welcomes new member American Sewer Specialist!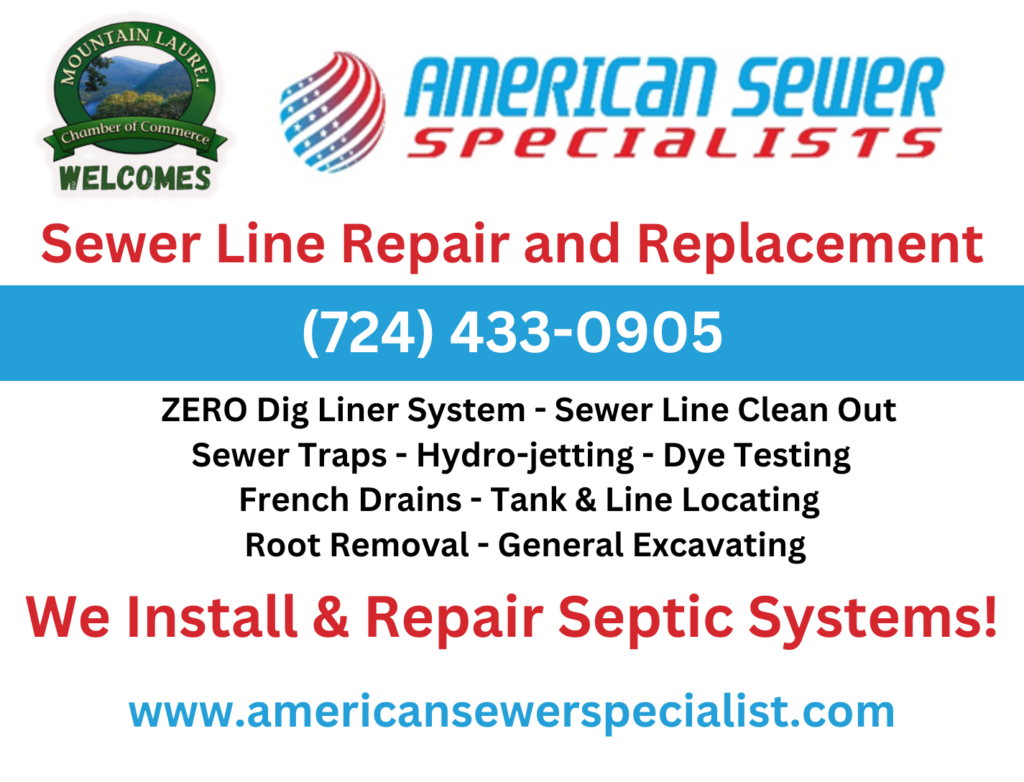 The MLCC Welcomes new member Coen Markets!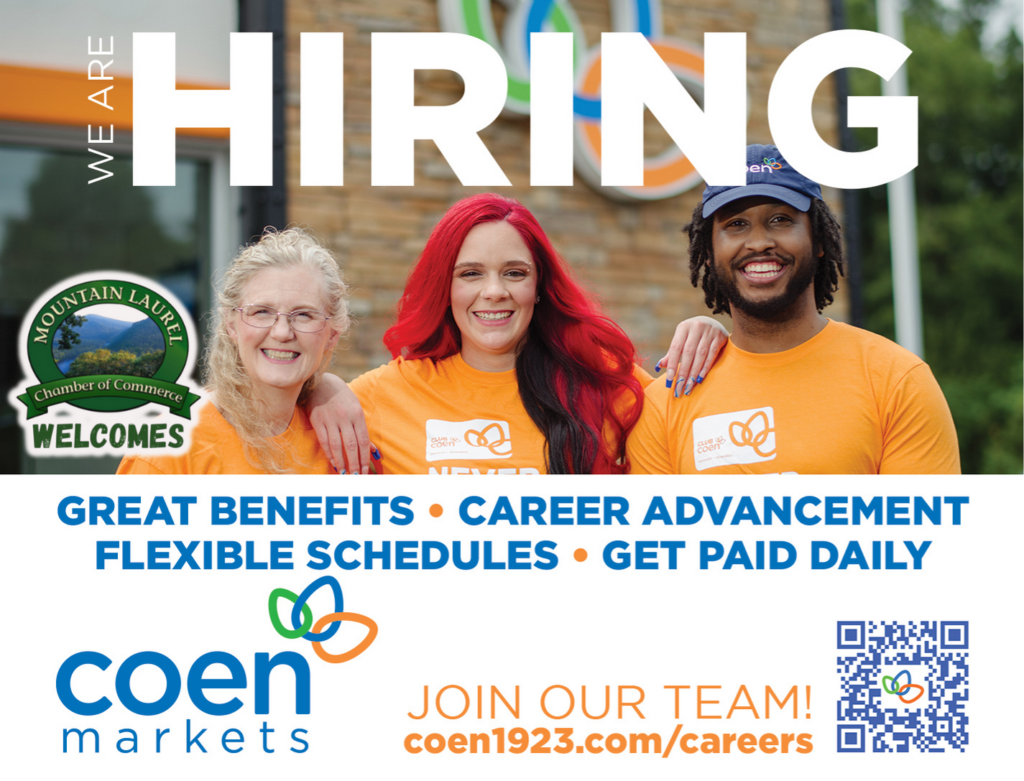 The MLCC Welcomes new member Marinades Grill!

The MLCC Welcomes new member The Mountain Shoppe!

The MLCC Welcomes new member Donegal Mini Storage!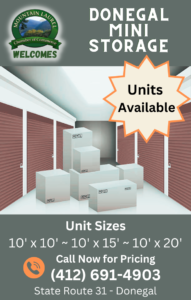 The MLCC Welcomes new member Backup Power LLC!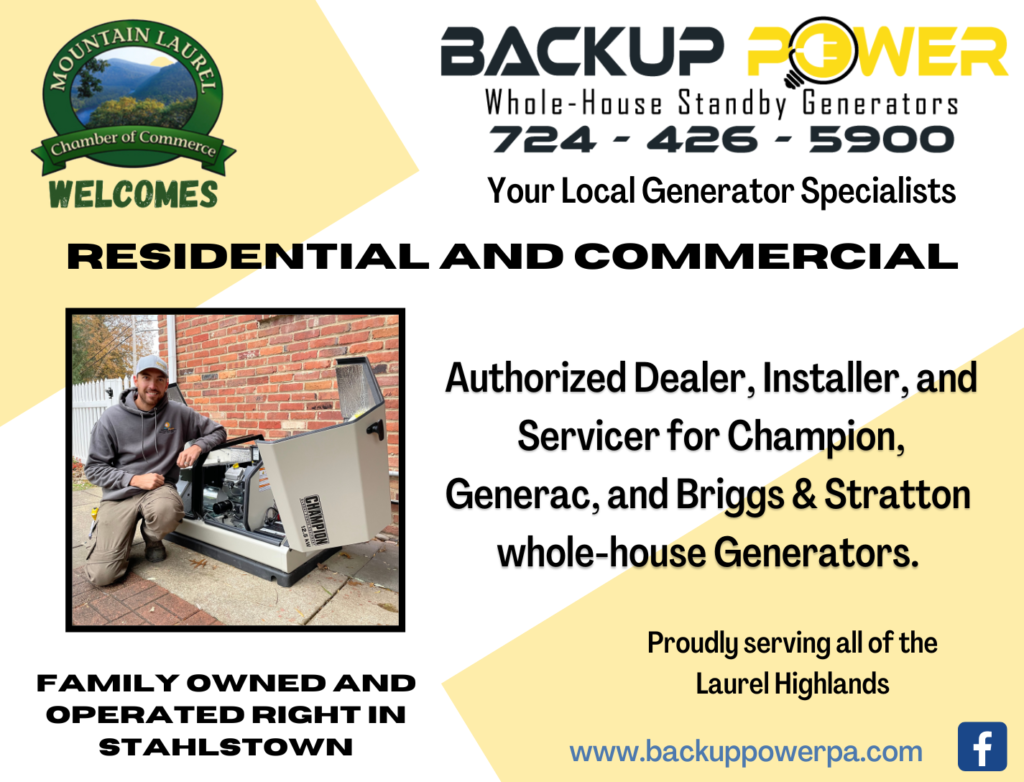 The MLCC Welcomes new member Jason's Carpentry!
The MLCC Welcomes new member I Am Beautifully Made ~ Psalms 139:14!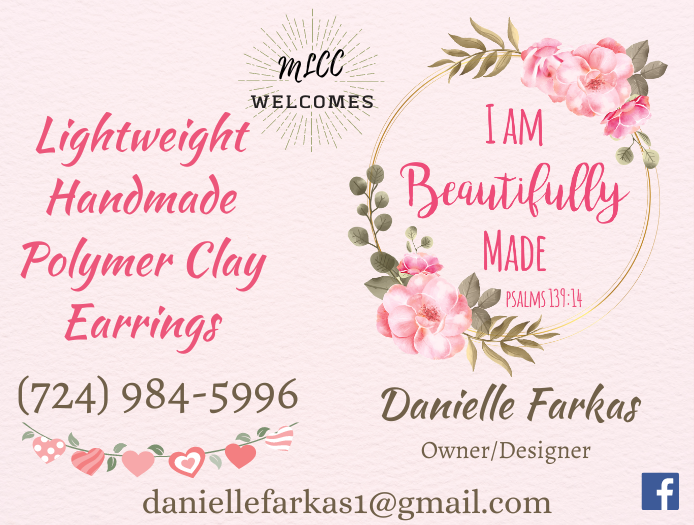 The MLCC Welcomes new member Lonely Oaks Timber!

About Lonely Oaks Timber
"Lonely Oaks Timber was established in 2017 by Josiah Knopsnider.  I provide a myriad of forestry and sawmill related services including: forest management, logging, timber stand improvement, custom sawmilling, and firewood.  Recently, I became an approved forester for the Family Forest Carbon Program, which is a private program that pays landowners that own 30+ acres of timber for the carbon that is sequestered on their land.  I also opened a saw sharpening shop and am a dealer of Sabre and Silver Streak chainsaw bars and chains (made by the Stens Company).  I am a Penn State educated forester with 10 years of experience working as a consulting forester, in logging, and on sawmills.  I buy small tracts (<20 acres) of standing timber.  On larger tracts, I mark and inventory your timber, find a buyer for your timber, and oversee the sale to ensure the long-term health of your woods.  I strive to provide you with the best service for the best price possible." – Josiah Knopsnider
The MLCC Welcomes new member Creekside Grill!

The MLCC Welcomes new member May's Country Store!

The MLCC Welcomes new member Hemlock Lane Designs, LLC!

The MLCC Welcomes new member Fox's Pizza Den – Donegal!

The MLCC Welcomes new member Mill Run Market & General Store!

The MLCC Welcomes new member Kathy's Family Hair Salon!

The MLCC Welcomes new member Donegal Resale & Flea Market!

The MLCC Welcomes new member Denise Kintigh Insurance Services!

The MLCC Welcomes new member Mountain Top Mobile Concessions!

The MLCC Welcomes new member Mountain Watershed Association!

The MLCC Welcomes new member Alora Therapeutics, LLC!

The MLCC Welcomes new member Mountain Laurel Yoga!

The MLCC Welcomes new member Spark's Catering!

The MLCC Welcomes Laurel Valley Graphics as our Newest Member!

The MLCC Welcomes Intervala as our Newest Member!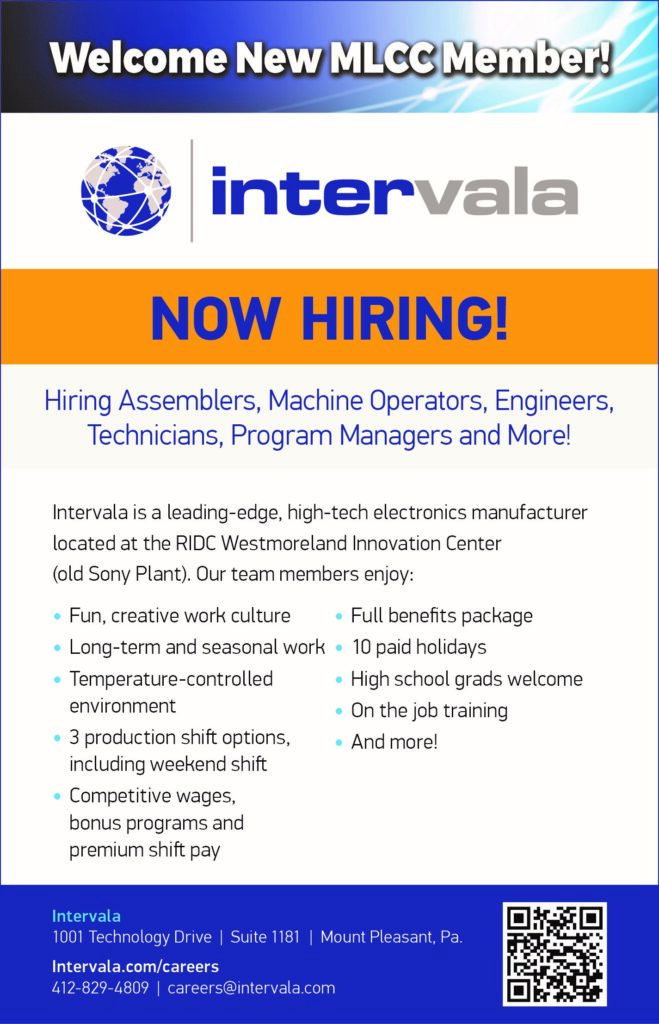 MLCC Welcomes Valley View Vet to the Chamber!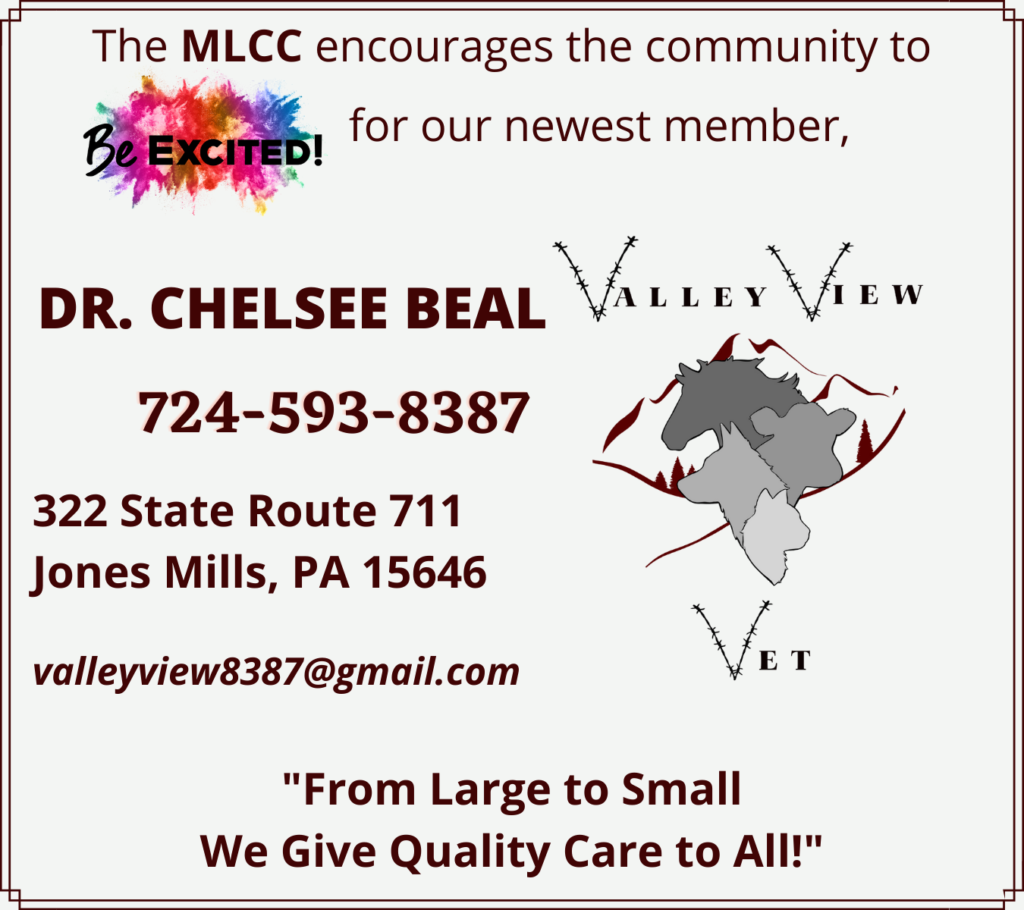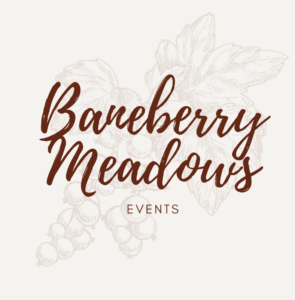 Baneberry Meadows B&B/Events is a converted barn in southwestern Pennsylvania situated on 6 beautiful acres and facing the picturesque mountains of the Laurel Highlands. We are located at 327 Mountain View Road, Donegal, Pennsylvania about an hour southeast of Pittsburgh, close to many historic and scenic locations and a short distance to several ski resorts, state parks, and a lot of other attractions.
Baneberry Meadows B&B/Events has accommodations with free WiFi and free private parking. All units feature air conditioning and a flat-screen TV. There's a fully equipped private bathroom with shower and a
hairdryer. We are pet-friendly but require prior notification of pets to ensure we don't have any overlap of animals staying.
Guests at the bed and breakfast can enjoy a continental breakfast.
We are a small family run business who live on site, just getting used to country life and starting up the B&B!
Baneberry Meadows B&B/Events is also the perfect venue for weddings, parties, and other events. We are ready to work with you to create your perfect day. Give us a call at (724) 261-8444 or check out our website www.baneberrymeadowsevents.com to book your next event.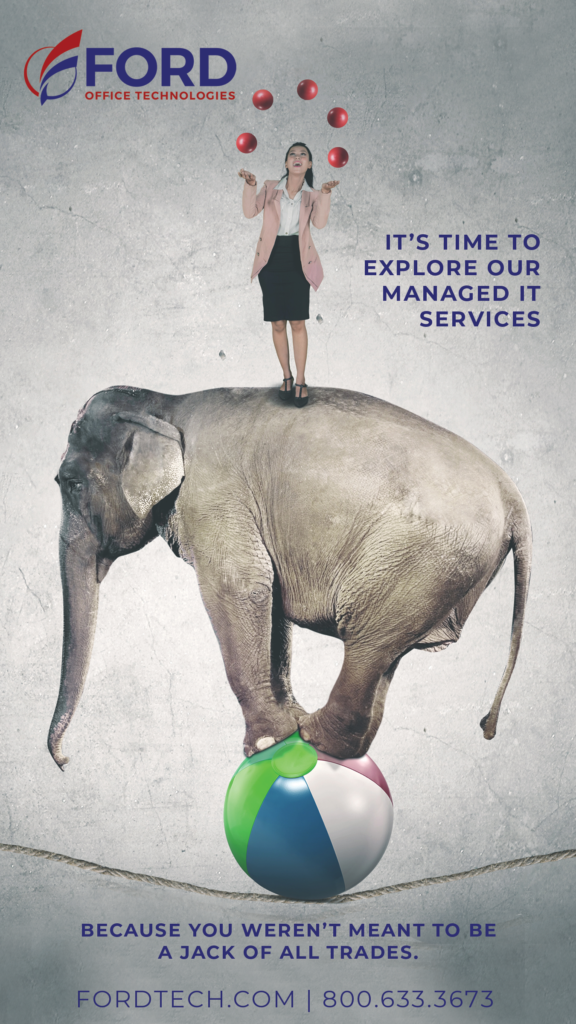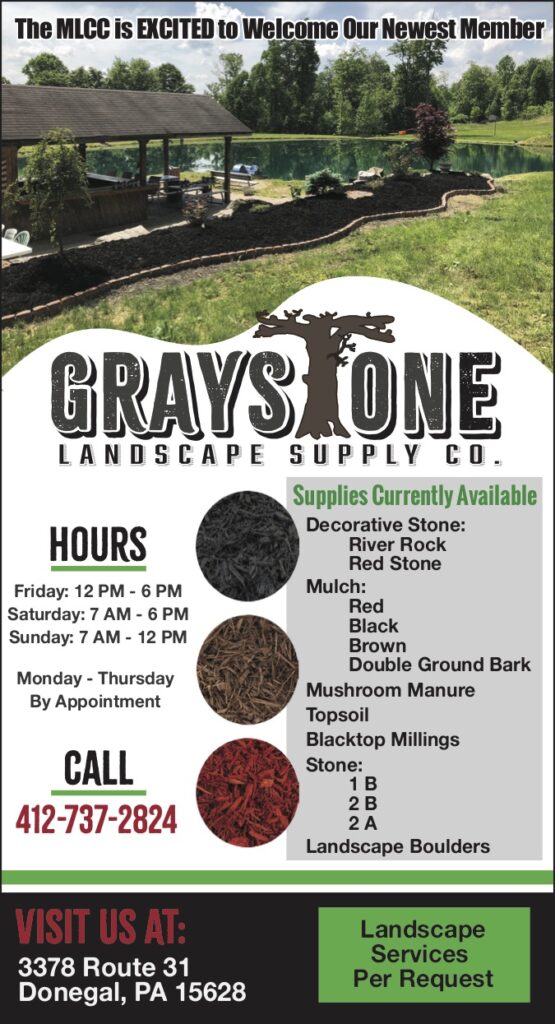 MLCC Welcomes Zenbusiness to the Chamber!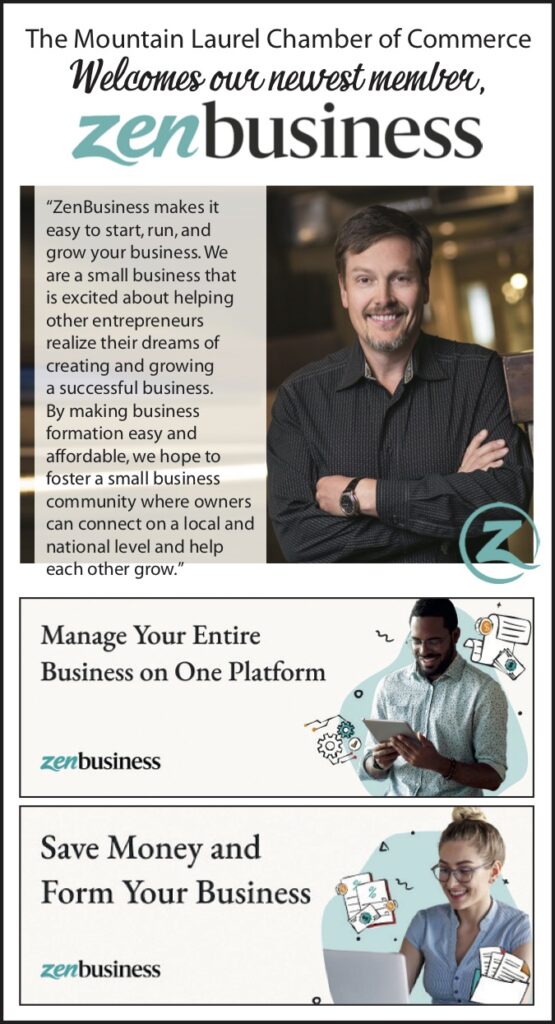 ICV ATV Club Receive Grant
On behalf of the Indian Creek Valley ATV Club, I am pleased to announce that we were recently awarded a $10,000 grant from Yamaha Motor Corporation, U.S.A., as part of its Outdoor Access Initiative (www.yamahaoal.com).
The Yamaha Outdoor Access initiative is a proactive, grassroots program supported by Yamaha motorsports dealers and customers nationwide promoting safe, responsible riding and sustainable, open riding areas.
Our Yamaha grant will fund our 2020-2021 trail restorations and maintenance efforts and connect our organization with other Yamaha grant recipients including off-highway vehicle (OHV) riding groups, state and national land managers and local government agencies across the country.
This grant allows us to improve the quality and safety of our trails. We are proud of our efforts to keep local land accessible and safe for off-road enthusiasts, and wanted to make you aware of this important achievement here in Melcroft, PA.
The Indian Creek Valley ATV Club, and IRC 501(c)7 non-profit, was formed in 2000 as a family oriented organization promoting outdoor safety and respect for the environment. Located in the town of Melcroft, in Saltlick Township, Fayette County, the Club in situated in the scenic Laurel Highlands about an hour from Pittsburgh and within minutes of Seven Springs Mountain Resort. Current Club participation exceeds 550 family memberships representing over 800 ATV, side-by-side, and off highway motorcycle riders from nine
Pennsylvania counties and three adjacent states. The Club is one of only two Off-Highway Vehicle (OHV) riding facilities available to the public in Allegheny, Greene, Fayette, Washington, and Westmoreland counties. Yearly membership, for a nominal fee, is required. The Club maintains over 40 miles of OHV trails varying in challenge classification from beginner to most difficult and including off-road motorcycle single track on over 700 acres of purchased or leased land.
Subsequent to the grant, the Yamaha Outdoor Access Initiative released a
Featured Case Study of the Club. It can be found online at: www.YamahaOAI.com/project/Indian-Creek-Valley-ATV-Club/.
Sincere regards,
John P. Schwanekamp
Member, Board of Directors
Indian Creek Valley ATV Club
ICV ATV Club
Home (412) 884-8769

---
NEW Donegal Township Sign!
A sign welcoming visitors and residents to the Gateway to the Laurel Highlands got an upgrade recently, as a result of PennDOT's ongoing Route 31 project in Donegal Township.
"It looks very nice," Trudy Harkcom, the Township's Secretary and Open Records Officer, said of the new welcome area. "It certainly is an eye catcher when you come upon it."
The signage, which is three-sided instead of the previous two, includes a new stone encasement engraved with 'Donegal Township.'  A lighted flag pole and fresh landscaping enhance the new welcome area and the inclusion of the Fireman's Monument honoring local volunteer Firefighters ties the whole project together beautifully. A dedication inscribed on the monument thanks the Firefighters and Ladies Axillary of the Chestnut Ridge Community Volunteer Fire Company for their many years of committed service.
Donegal Township Supervisors Tom Stull Jr., Henry Hoffer and Dan Pribisco said they were very pleased with the new sign and feel it adds to the beauty of the area and is a true asset to the township. "Our many visitors and residents will enjoy this beautiful area for many, many years. PennDOT did a great job replacing the original sign and we are thrilled about the addition of the Firefighter's Monument honoring our volunteer Firefighters, who do such an amazing job for our residents."
The location of the sign was moved slightly to line up with the intersection and the traffic light, according to Harkcom.
The sign was designed and constructed by Plum Contracting with input from Donegal Township Supervisors. Plum Contracting installed the original sign promoting the area in November of 2011. The addition of the sign was a collaboration between Donegal Township and the Mountain Laurel Chamber of Commerce.
"The Gateway to the Laurel Highlands sign served us well over the years with its presence welcoming visitors to the Laurel Highlands," said MLCC Executive Director, Kris Enberg.   "The MLCC wishes to thank the Donegal Township Supervisors for their diligence in working with PENNDOT to enhance the sign's presence to more of a monument.   The MLCC is honored to properly give recognition to the Chestnut Ridge Community Volunteer Fire Company and the men and women who serve as our first responders.  The beautifully designed landscaping will serve as a four season backdrop to members of our communities and to our visitors and the high flying American Flag will remind us all of this great country.  Kudos to Tom Stull Jr., Henry Hoffer, Dan Pribisco and Trudy Harkcom!"
---

---
MLCC Welcomes
C&D Firewood and Logging, LLC

to the Chamber!

A family owned business available for all of your logging, firewood and hay needs, C & D Firewood and Logging is welcomed as this month's newest member of the Mountain Laurel Chamber of Commerce.

Located at 1117 Spruce Hollow Rd. in White, the business started in 2017 when lifelong residents Charles and Darla Kasiewicz began to sell excess materials from clearing out their small farm.

"I take pride in all my work and if I would not buy it I will not sell," said Charles, who started the business to support his family.

Split and stacked seasoned hardwood is available at C & D Logging and Firewood for $160 a 4X4X8 cord. Hay is $3 for a bale of their first cutting, $3.50 for second cuttings and beyond.

C & D Logging and Firewood also provides logging services and will cut and remove standing timber of all types. With inflated oil and gas prices, more and more households across the county are choosing to heat their homes with wood burning stoves.

Last year, 2.5 million households across the country used wood as the main source of home heating and nine million more used it as a secondary fuel, according to the Energy Information Administration. Wood is a natural and renewable resource that heat homes efficiently and averts dependence on power companies.

"Meeting new people and helping out our neighbors and friends has been the best thing about running our own business in the Laurel Highlands," Darla said. "We very much appreciate our regular customers are always eager to work with new ones."

Charles and Darla encourage you to shop local and support your community. Call 724-961-7126 or 724-216-8303, email [email protected] or contact C & D Logging and Firewood through their Facebook page today for an estimate or to schedule delivery.
---
MLCC Welcomes
Rodney Corner Cafe

to the Chamber!

My name is Adam Baker, and I grew up in Norvelt, a few miles away from Acme. I've always had a love of the mountains and local community.

When I took over Rodney Corner one year ago on March 18, 2019, I never imagined having to close for all dine-in food and alcohol sales. Staying open following the new take-out only guidelines was the only option. Coming up with new ideas to increase take-out food sales was the top priority.

We have added online ordering through our point-of-sale systems or by using the Toast TakeOut app to make it easier to order, and also to add an essentially contactless, safe way to pick up food. The customer puts their order in and pays online so all they have to do is pick up their bag of food with no exchange of cash or a credit card.

The addition of a Gift Card Giveaway has been the newest. Every night we choose a winner of a $15 Gift Card from the day's orders. We have also tried to promote daily specials using social media, primarily Facebook.

Being so new into owning a business and finally becoming accustomed to daily routines, the epidemic caused a lot of changes and adaptations to what was once a typical day. Through the perseverance and determination of our staff and with the tremendous support of our customers and the community we have been able to continue business as normal as we possibly can.

Monday is Taco Monday where we offer $1.25 tacos and $5.00 Doritos walking tacos.

Tuesday we have wings all day for $10 a dozen with 14 different flavor options.

Wednesday we create a different burger weekly to feature.

Thursday giant slices of pizza with 1 topping are $2.00

Friday through Lent we do the Fish Frydays and have decided to start doing the fish-fry the last Friday of the month as they did in years prior.

Once we reopen for regular business, we have karaoke and a DJ every Wednesday and Sunday night, and offer live entertainment every Friday and Saturday night.

From Memorial Day weekend to Labor Day we also have Sunday evening entertainment on the patio. I would like to thank everyone who has been a contributing part to Rodney Corner before and during all these changes and am excited for my future being a part of the MLCC!
---
MLCC Welcomes
Somerset Screen Printing & Embroidery

to the Chamber!

Celebrate your team, promote your event or boost your business with a personalized item from Somerset Screen Printing & Embroidery – located at 4185 Glades Pike State Route 31 in Somerset.

The newest member of the Mountain Laurel Chamber of Commerce, Somerset Screen Printing & Embroidery guarantees quality screen printing and embroidery work with a quick turnaround rate.

For over twenty years, owner Linda Hostetler has been offering customers the opportunity to screen print custom logos or graphic designs onto any one of a thousand apparel products – from t-shirts and sweats to jackets, golf shirts, hats, umbrellas, towels and other promotional products. Utilizing the services provided by this local business is a sure way to share with the world your support for what is important to you. "We stress personalized customer care and service and specialize in smaller orders – ranging from a couple pieces to a couple hundred pieces," said Linda.

Born and raised in the Melcroft area, Linda (Ritenour) Hostetler purchased the existing business in 2000 after working for the previous owner since 1989. She is thrilled to now be working alongside her daughter Crystal Neratka, who will eventually expand and carry on the business when she retires.

Somerset Screen Printing & Embroidery utilizes quality materials and embroidery digitizing software to create logos and artwork in the most visually appealing, cost-effective manner.

Linda said she enjoys the creative aspect of creating designs for her business. "It's something different all the time," she said. "I enjoy visiting with all our repeat customers and working with new ones to create truly unique images for their team or business. Our customer's satisfaction is our top priority."

Customers are encouraged to view the online catalogs at somersetscreenprinting.com to browse available apparel and colors options.

Somerset Screen Printing & Embroidery would be honored to assist you with your screen printing and embroidery needs. Visit or call 814-443-1221 today to learn about their services.

New customers are encouraged to mention this ad to receive a 10% off their first order over $100.
---
LHTC Broadband Plans Opening of New Business Office along with Caddie Shak Re-Opening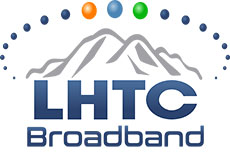 In July 2018 we broke ground on the future site of LHTC Broadband's new business office and here we are almost two years later getting ready to move our administrative operations to the new office. So much has happened between then and now, but we are pleased to say that our new building sits on the hill in the center of Donegal surrounded by the scenic landscapes of the Laurel Highlands.
The building will be our centralized customer service and payment center for all of our Laurel Highlands customers. The new office will combine our 22 inside office employees from our Indian Head and Stahlstown offices. Eventually, we will be adding an Outside Plant building for our technicians and fleet of trucks.
The new office features a lounge area for customers to learn about our products and services or to just enjoy a cup of coffee while dropping off their payment. The building has 13 offices, 4 open workspaces, 3 conference rooms, and an employee lounge, along with rooms for billing, set-top box provisioning, and network equipment. The office also has a TV production studio which we hope to use to bring more local coverage to Channel 99. This facility is the capstone of our efforts to modernize our operations which began in 2003. Since that time, our focus was on reinvesting in the outside plant and equipment facilities in order to deliver state-of-the-art communications—through a fiber-to-the-home network—services to our customers. Due to our significant growth, especially in recent years, we simply outgrew the existing business offices in Stahlstown and Indian Head. We plan to offer service to the area for a long time to come and this facility not only shows our commitment to the community, but it will allow us to continue to expand.
The transition to the new business office will likely happen between May and June. We will be notifying customers as these changes take place and plan to invite everyone to a Grand opening event in the Spring. During this event we will also be celebrating the re-opening of the Caddie Shak Family Entertainment Center, which sits just below the new business office.
As many of you know, we decided to close the park in 2018 due to the construction of the new business office and to do some much-needed renovations to the facility during that time. We consider Caddie Shak to be a community asset and we are looking forward to building onto its long history of fond memories and family celebrations. The new and improved park will feature brand new go-karts for all three tracks, new bumper boats and a renovated pool, updated fencing, electrical, signage, and newly paved sidewalks and parking lot. Caddie Shak will also now feature e-readers at all attractions. Guests will be able to purchase Fun Cards from the Admissions desk or self-serve kiosk and easily go from attraction to attraction. Be sure to keep Caddie Shak in mind for any upcoming birthday parties, reunions, group outings or events. We now have an indoor party room as well, where your group can cool off and eat during your event.
While the park has a lot of new features, it will still have all the attractions you've enjoyed over the years like miniature golf, batting cages, bumper boats, go-karts, driving range, airplanes, train and tubs-o-fun.
We can't wait for everyone to come out to see the park's improvements and the new business office!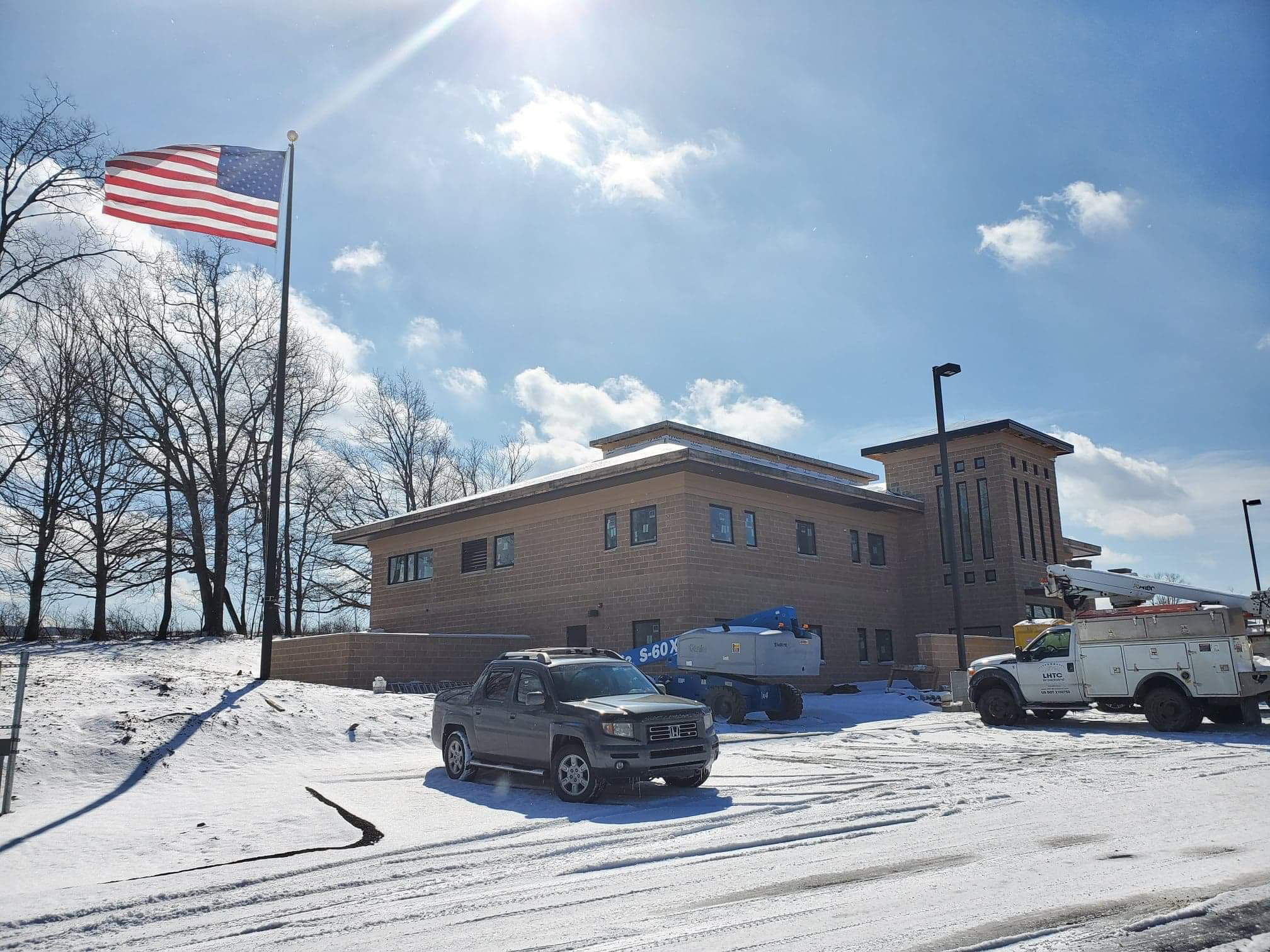 ---
MLCC Welcomes
AA Septic Tank Service

to the Chamber!

AA Septic Tank & Drain Service in Acme, PA, was founded in 1980 and has been our family business since 2005.

Over the years, in addition to septic tank pumping, our company has grown to offer a wide range of septic services, including dye testing, camera inspections, septic maintenance, riser installation, portable toilet rentals, clogged drains and more.

When the unthinkable happens to your septic tank, don't wait until the next business day to get help. Our technicians are available seven days a week to bring you reliable septic services and repairs when you need them the most. No matter how big or small the job, our team will be equipped and prepared to help you. Every job comes with a guarantee that it will be done right the first time!

No matter which type of septic tank service you need, you can count on our professionals at AA Septic Tank & Drain Service to get the job done.

Call today to speak with an experienced representative! We look forward to helping you. 724-423-4130.

To find out more about our company, visit us on the web at: www.aaseptictankservice.net

---
MLCC Welcomes
Mountain View Acres Plants & Produce

to the Chamber!

'Fresh is Best!' is the motto of the Mountain Laurel Chamber of Commerce's newest member, Mountain View Acres Plants & Produce. Locally grown produce, beautiful flowers and more are available at the family owned and operated farm, located at 291 Mountain View Road in Donegal.

Each season offers its own unique variety of products, beginning in March with an array of Spring and Easter Flowers, flats and potted Annuals, Vegetables, Herbs, Perennials and hanging baskets. The transition to locally grown produce begins soon after with the first ripe Tomatoes, Cold Crops, and Green Onions. In summer, visitors can find an assortment of their favorite Fruits and Vegetables such as Super Sweetcorn, Tomatoes, Candy Onions, Green Beans, Cabbage, Strawberries, Blue Berries and Peaches. In the fall, Mountain View Acres is a one-stop-shop for all your décor display needs with Mums, Pumpkins, Gourds, Corn Shocks, Straw Bales, Locally Grown Apples and more. In additional to fresh, local produce and plants, raw, unfiltered honey, Promix Premium Potting Mix, wooden crafts and more are available at the farm.

"We believe our primary responsibility is to offer locally grown, healthy, life-giving plants and produce at an affordable cost, in an environmentally friendly fashion," said owners Marcie and Jason Kalp. Lifetime Laurel Mountain residents, the Kalps said offering fresh produce is important to them for several reasons – primarily the health factor. "Our produce has no added preservatives or ripening chemicals, which are often present in those coming from box stores. Preservatives, chemicals and gasses used in shipping produce causes allergies and digestive issues in many. All the produce available at Mountain View Acres has been picked within a day or two, giving it a much higher nutrient content and, most importantly, an unmatched full flavor taste. We always say nothing tastes better than picking that tomato out of your own garden, but we offer the next best thing without all the work."

As lifelong lovers of nature and the environment, becoming involved in farming was a natural next step in their lives, the Kalps said. When starting the business five years ago, they never dreamed what they considered to be a hobby would blossom into a full time business. "We never thought people would find us back a bumpy country road, but boy were we wrong," they said.

The Kalps participated in Farmers Markets for several years before deciding to focus solely on operating full time at the farm. "We made so many friends at the different markets and hated to stop, but we were unable to do both," they said. "All the folks we met at the markets over the first 2 years made the trip to our place and many now make it a weekly visit."

Marcie and Jason's favorite thing about owning Mountain View Acres Plants and Produce is seeing all the smiles. "We have made so many friends through the farm and it has become the 'Happy Place' for so many. We give our very best to you at an affordable cost. That is how it started and how it will always be."

Opening day for the spring season is slated for Friday, April 3 at 9 AM. Hour of operation are Wednesday – Saturday 9 a.m. to 6 p.m. and Sunday 10 a.m. to 5 p.m. The farm is closed Mondays and Tuesdays.

Follow the Mountain View Acres Plants & Produce Facebook page for 'Deal on the Hill' specials and the latest news or reach out by phone at: 724-212-5550 / 724-212-5529.
---
MLCC Welcomes
Fur-Ever Beautiful Pet Grooming

to the Chamber!

New Mountain Laurel Chamber of Commerce member, Fur-Ever Beautiful Pet Grooming offers a variety of pet services to help you pamper your pooch or coddle your cat.

Welcome Spring by spoiling your favorite furry friend with a full service bathing and grooming package, which includes nail trimming or filling, ear cleaning, bath and haircut, anal gland expression and more. Services can be purchased separately or individually, based on client preference. Bathing and grooming options start at $10 and are based on service, breed, coat type, size, etc. In addition to grooming services, they offers a small assortment of shampoo and pet-friendly colognes, as well as collars, leashes, and toys.

Located at 3407 State Route 31 in Donegal, Fur-Ever Beautiful Pet Grooming welcomes walk-ins for nails and gland expression, but appointments are required for all other services.

Festive photos are taken after each full-service appointment (as long as the furry client cooperates!) and are shared on Facebook for their families to enjoy.

Owners Felicia Gentile and Don Mains said they have always loved animals and when the opportunity came about to open their own grooming business, there was no doubt in their minds they wanted to take it.
"I have always wanted a career that would allow me to work with animals and in 2005 when I started grooming school, I fell in love with it right away," Felicia said. After years of working for other local businesses, and with the support of Don as her managing partner and grooming apprentice, Felicia decided to take the next step and open Fur-Ever Beautiful Pet Grooming. "Spending time with and getting to know the different animals is my favorite part of the job," Felicia said. "In all my years working and owning pets, I have never encountered two that have the same personality."

Fur-Ever Beautiful Pet Grooming is open Monday-Friday and the first Saturday of every month.

Call or text 814-233-7658 or send a Facebook message today to schedule an appointment!